Would you like to use a poem? then please read the following:-
Please read before using any of my verses:-

All of the verses within this website are my own creation and I am happy for any individual to use them on their greeting cards and gifts but would ask that you end the poem with my name and website.

BUT.....

If you are a website publisher or a commercial or charitable organisation I would ask that you contact me to discuss permission which may well be given in exchange for a link to my site and name credit.
It continues to amaze me how many times I find my poems on someone else's website or blog claimed as their own work or author unknown. This is why on this site every poem is written by me so if you find one of my poems somewhere else without my name please inform the user that they are stealing someone else's work - thankyou.
Copyright for all poems on this website belongs to Margmax 2011

Contact may be made by clicking on the
I will always answer a message, however, sometimes people write their email incorrectly and I have no way of getting in touch, if this happens please check your email or look on the page appropriate for the poem subject you requested I will add it there.

Contact Box

If you like my website please tell others and click "Like" on my facebook page.
Thank you.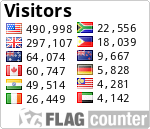 I would like to thank - http://office.microsoft.com/en-us/images/ for enabling me to use their free clipart pictures to decorate my poem pages.
Margmax